Rebecca Sofa Wood
By sohoconcept
Description
This brilliant interpretation of mid century modern loveseat design, the Rebecca Loveseat with Wood Base gives a nod to the past while keeping current with modern upholstery options. The seat's foam is being applied over a molded steal structure with "S" shape springs for extra flexibility. Overall, Rebecca is a single piece structure that perfectly facilitates a relaxed sitting posture. A semi-firm seat and wide arms make this a comfortable lounge chair that will keep you awake after so sitting all day. Choose from several beautiful European fabric options. Cushions are high resilience foam with Pascal Pocket springs in the seat. Single wood finish base option. Available with wire base.
Available for quick ship.
Features:
With a comfortable upholstered seat
Love Seat of modern chic design, with walnut wooden legs
Embedded plastic gliders on the bottom
Seat has a steel structure with "S" shape springs
Steel frame molded by injecting polyurethane foam
Can be special ordered (COM/COL)
Suitable for both residential and commercial use
Download Data Sheet PDF
Download Images
Color Options
Stock Colors




Base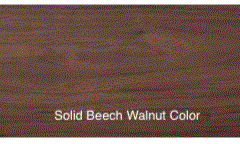 Dimensions
30" H x 60" W x 28" D
Seat height: 15"
Download Data Sheet PDF
<<
>>
You May Also Like These